Enjoy a night of cooking, drinking, eating, and socializing among friends and neighbours! Our evening begins in our pasta prep room over a glass of wine, learning how to prepare two styles of noodles. Our chef personally guides you through the process, teaching you techniques he's acquired over the years.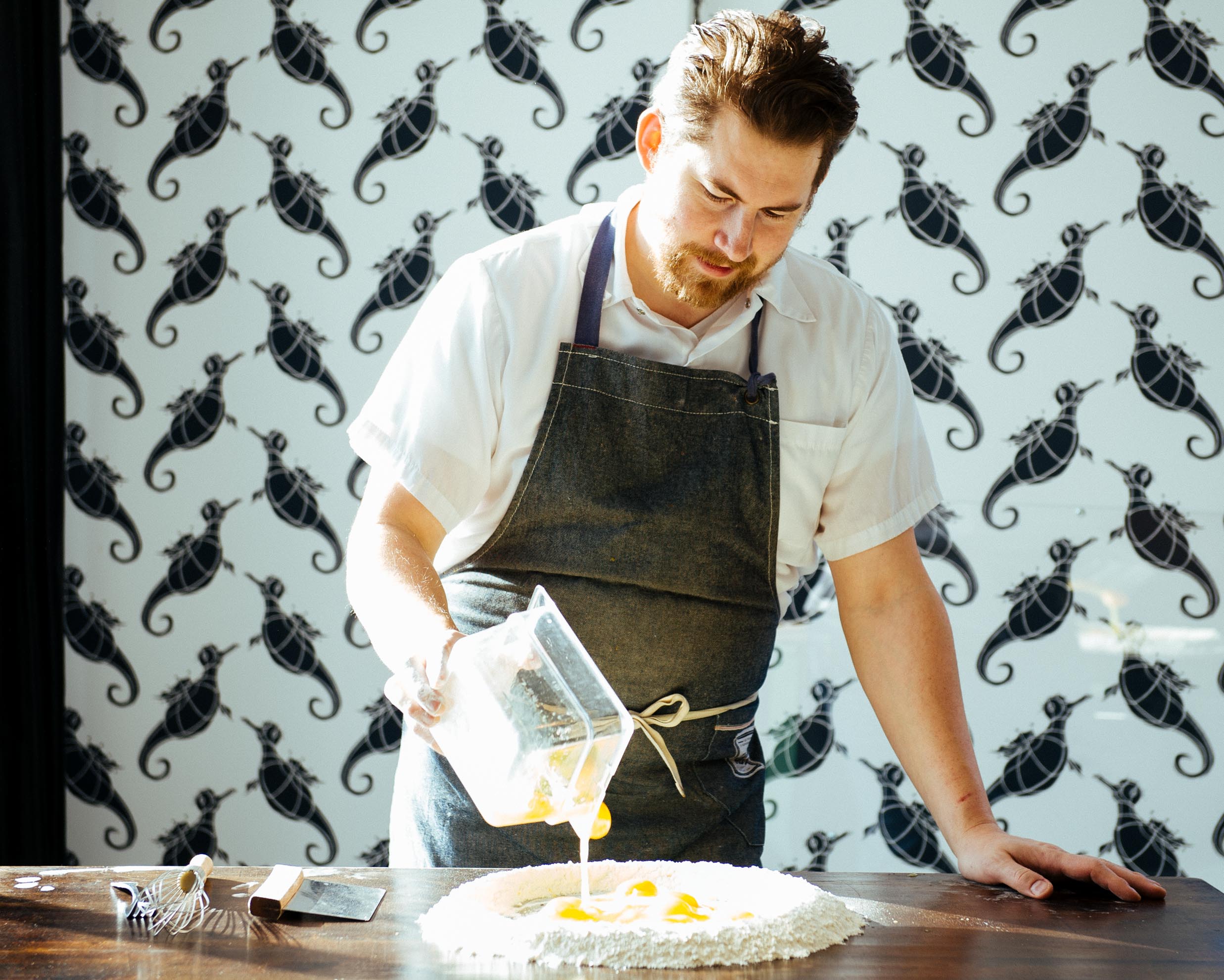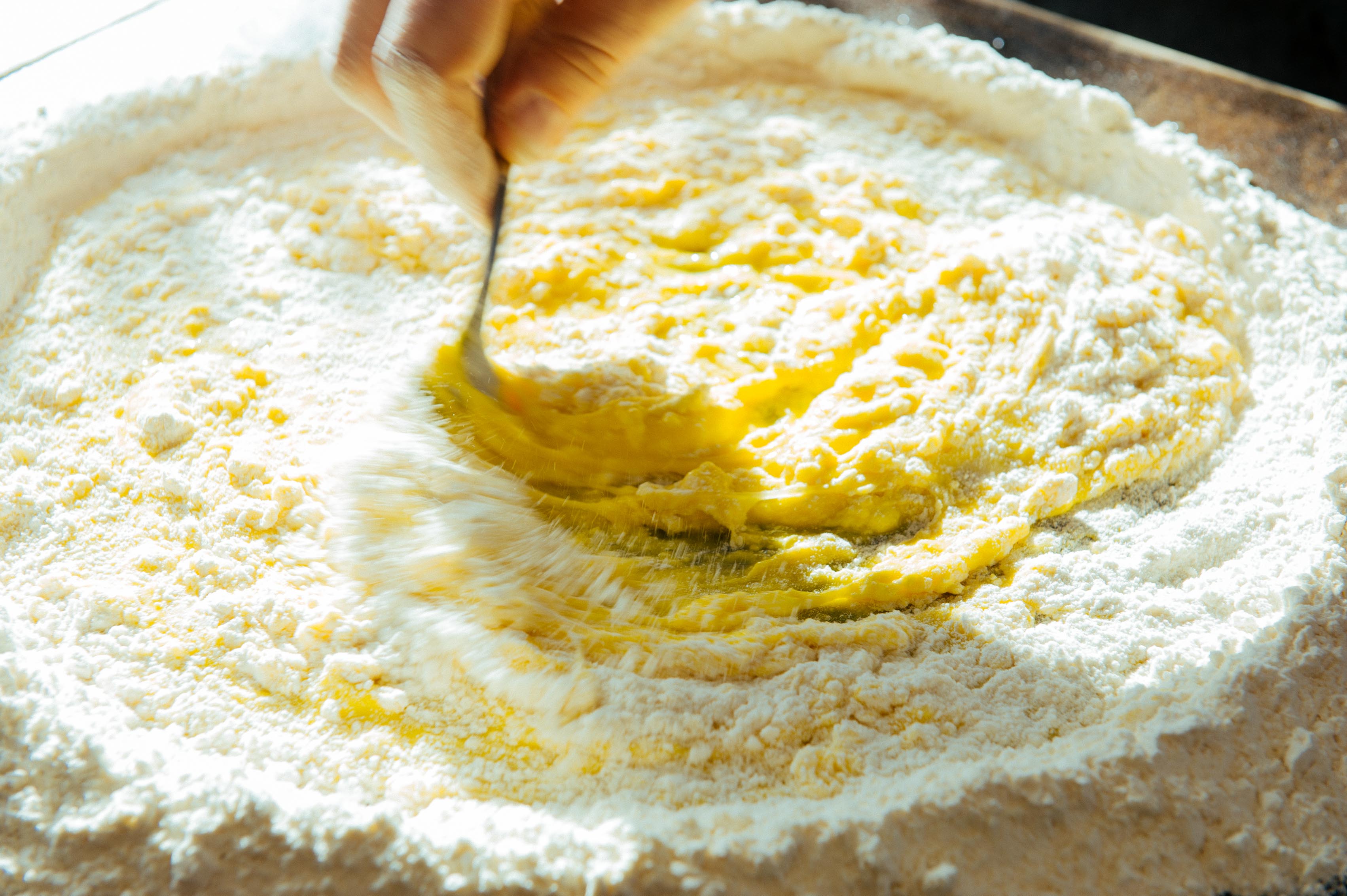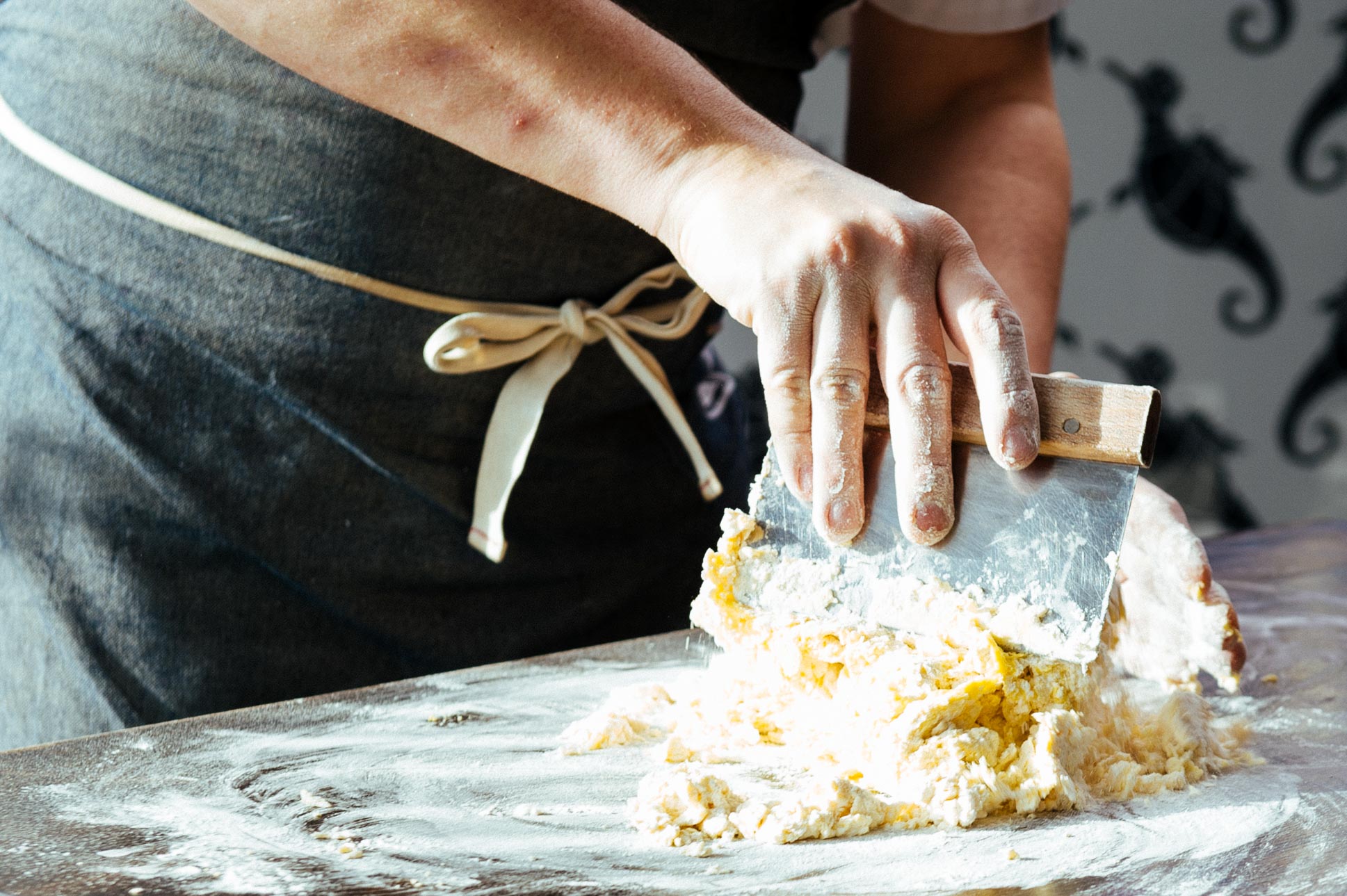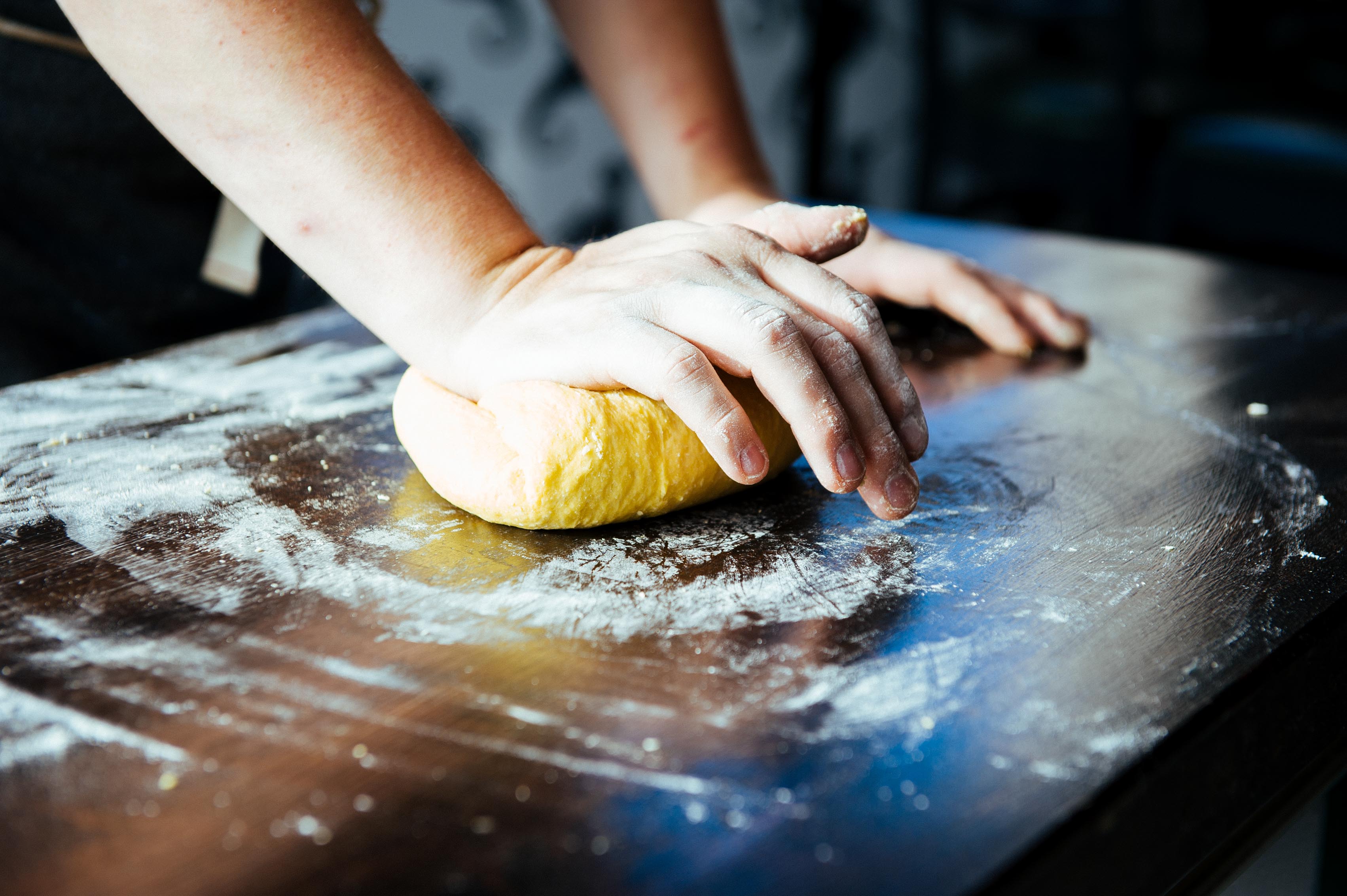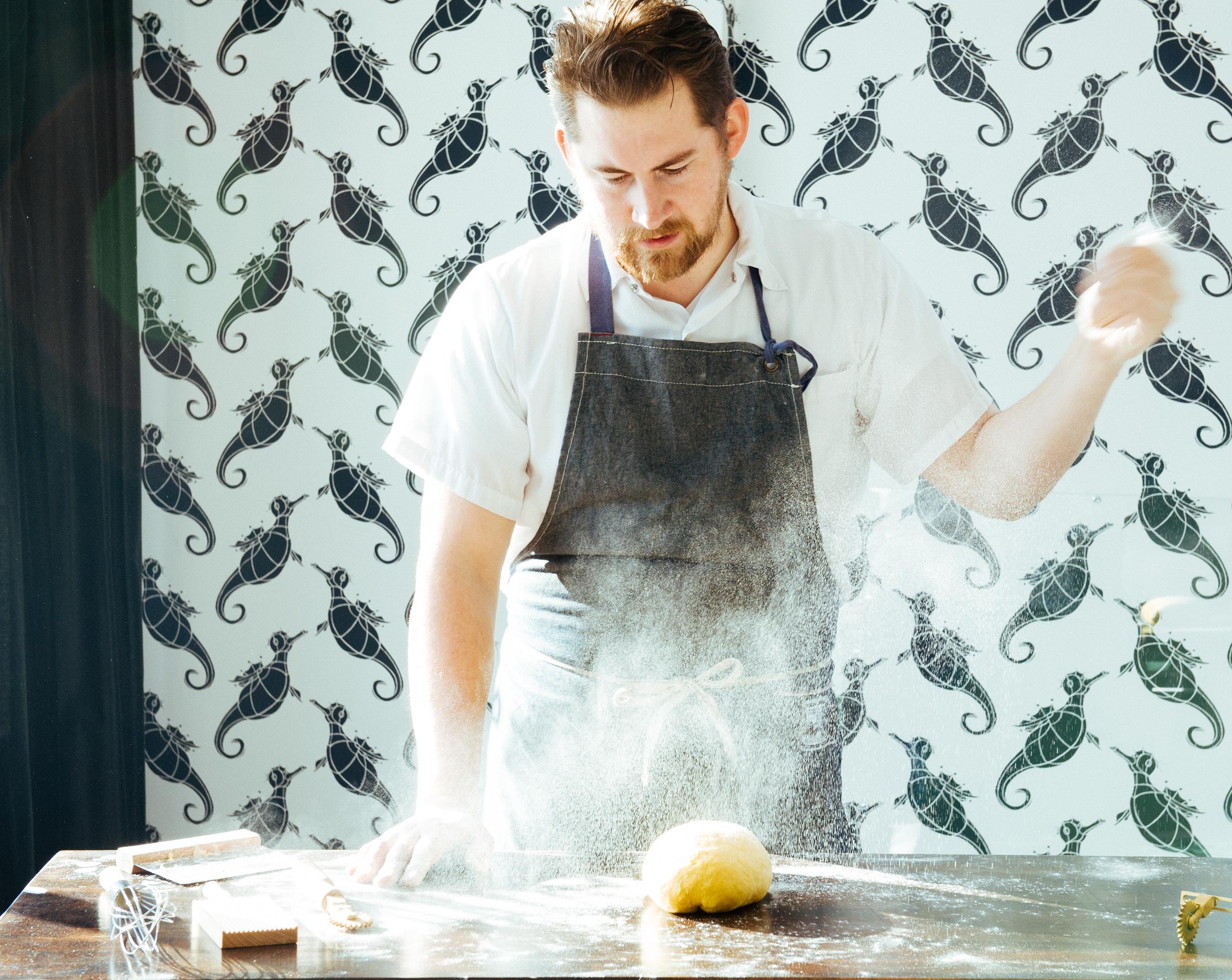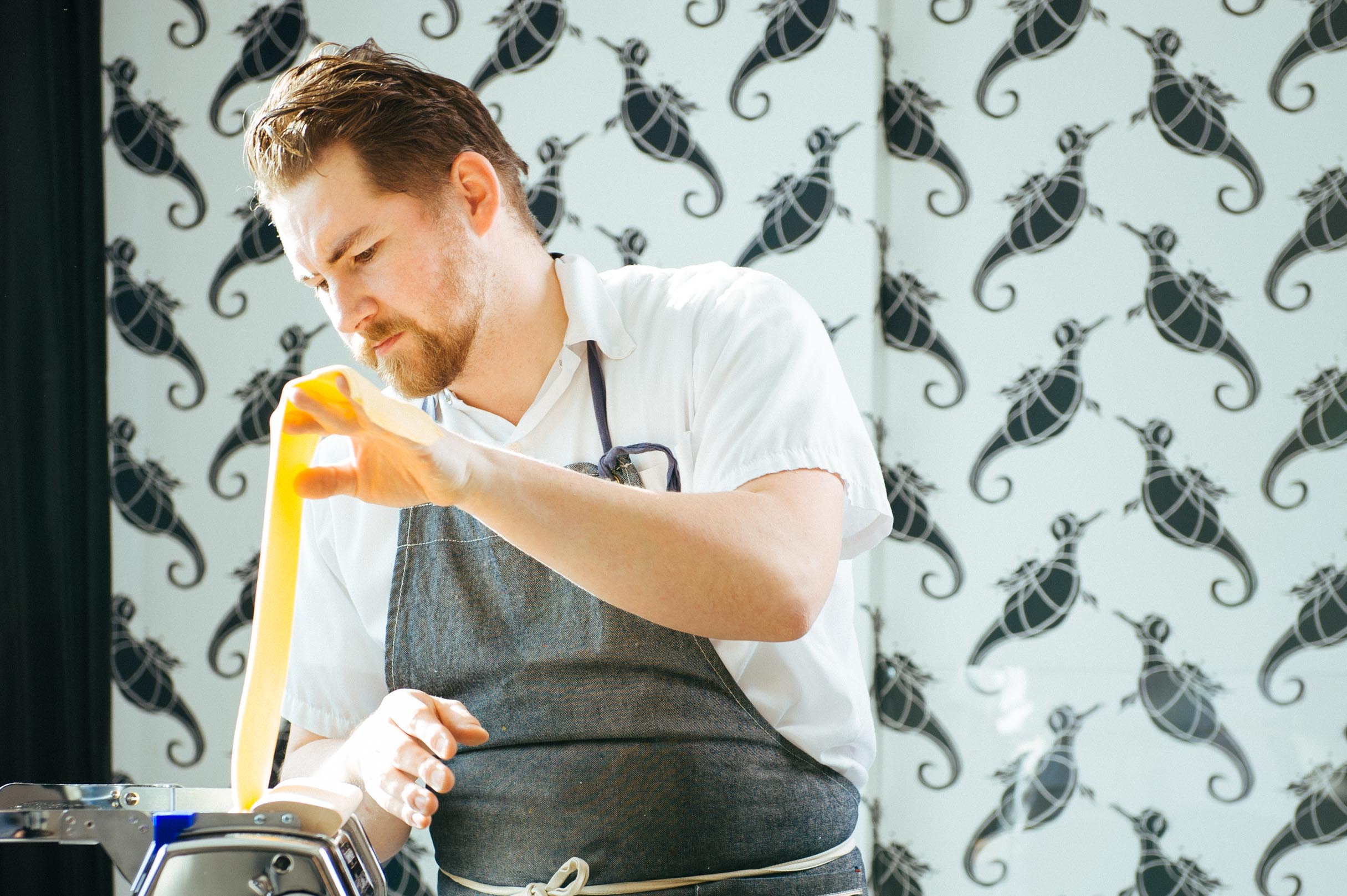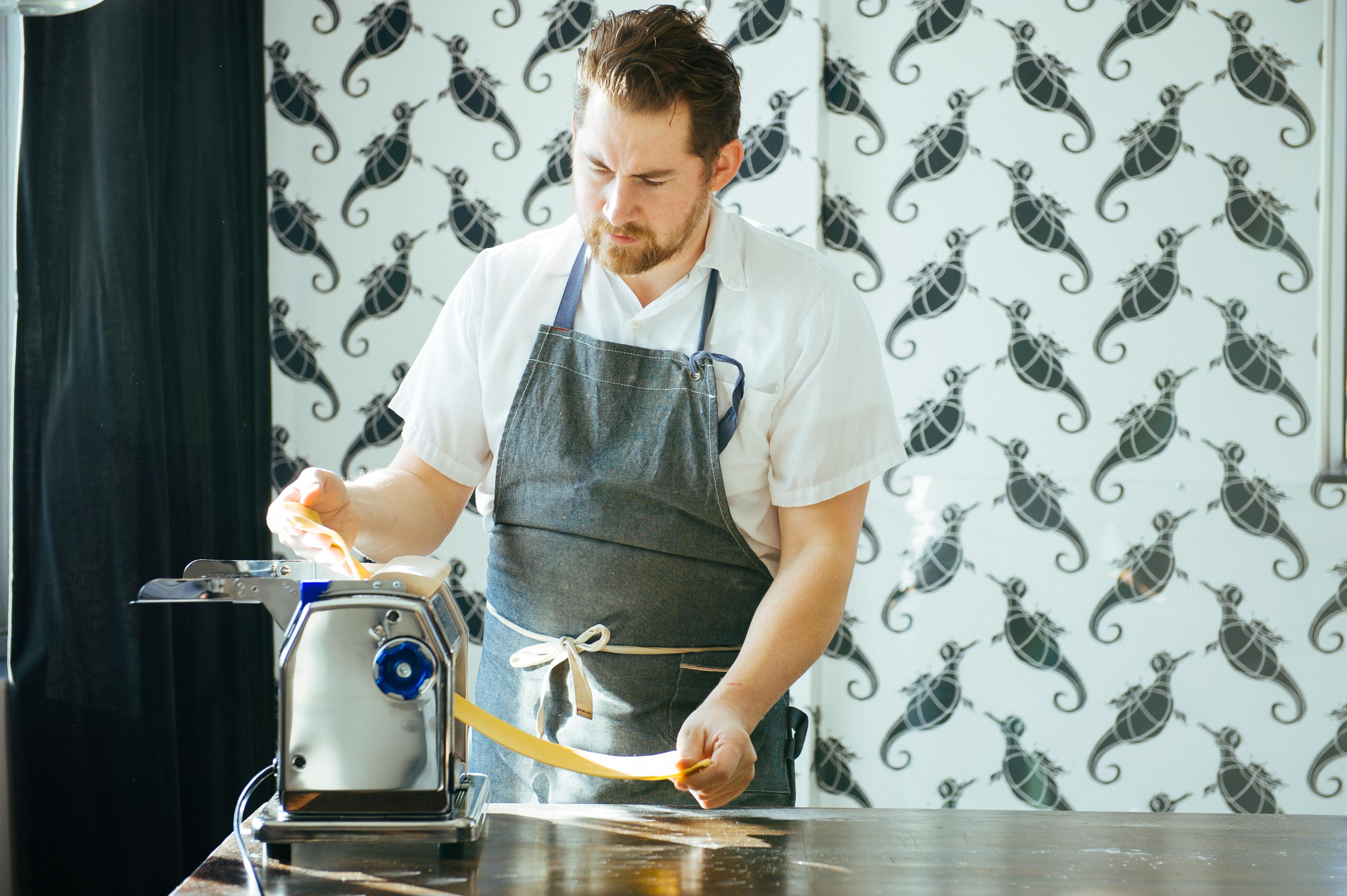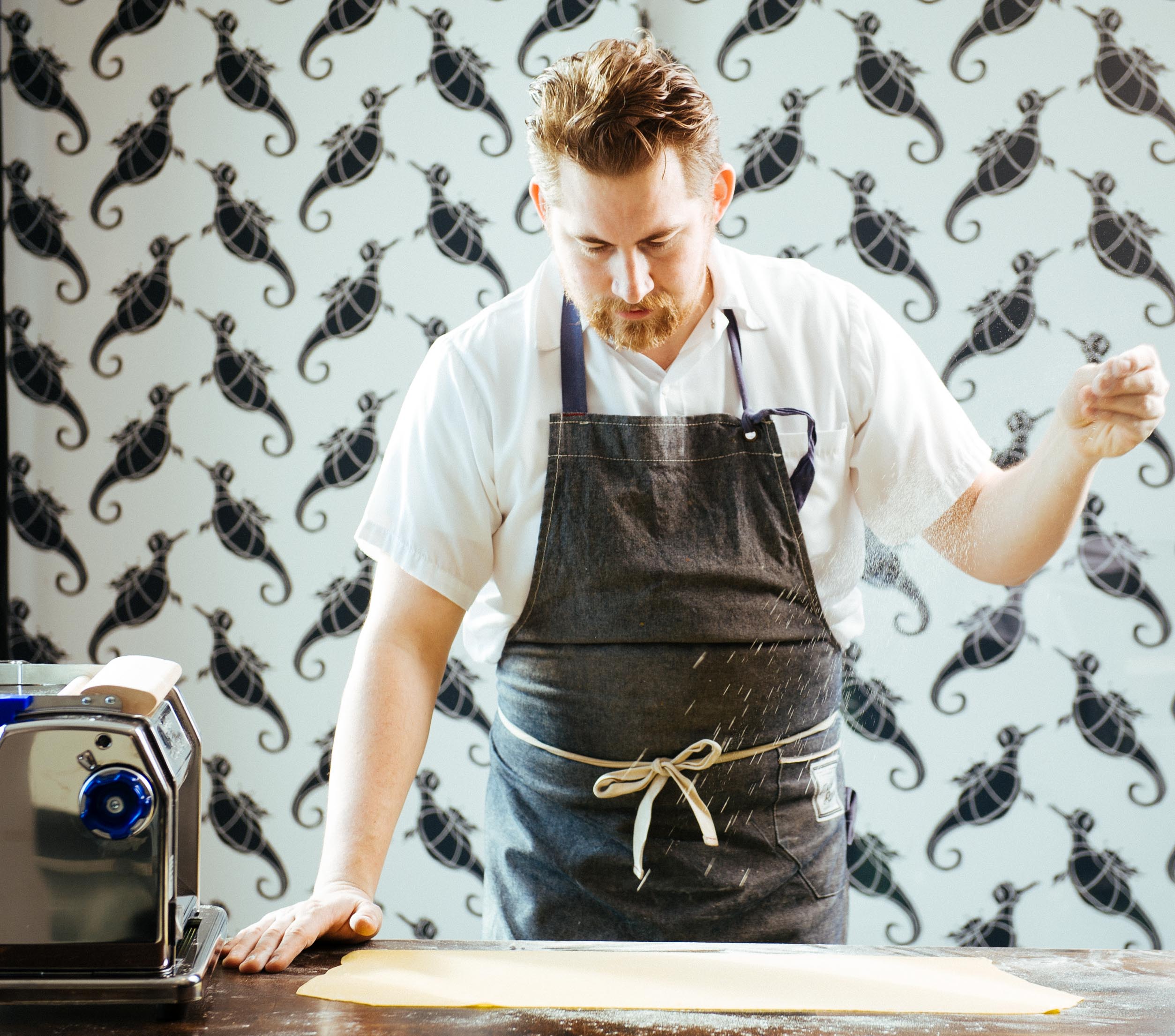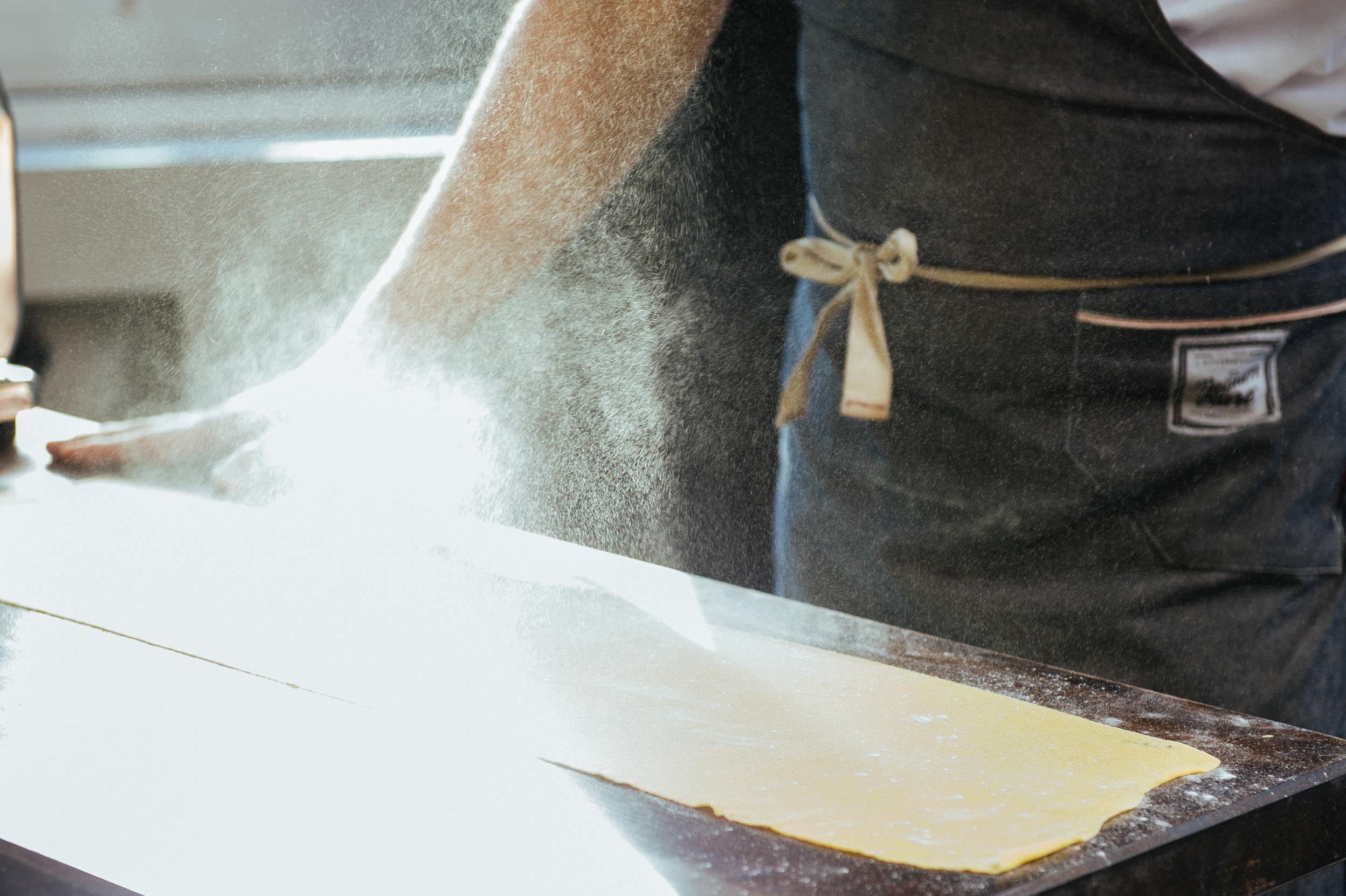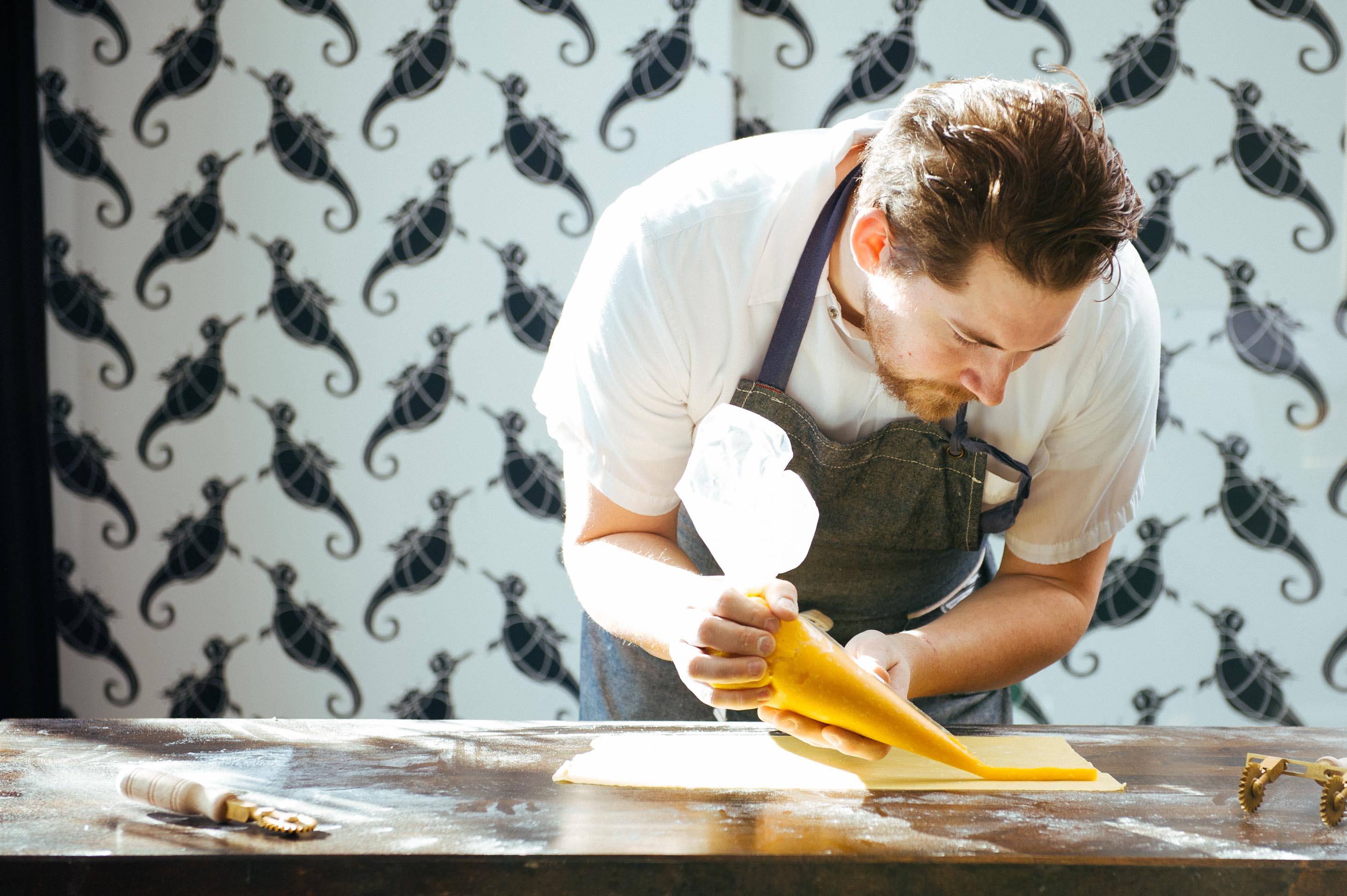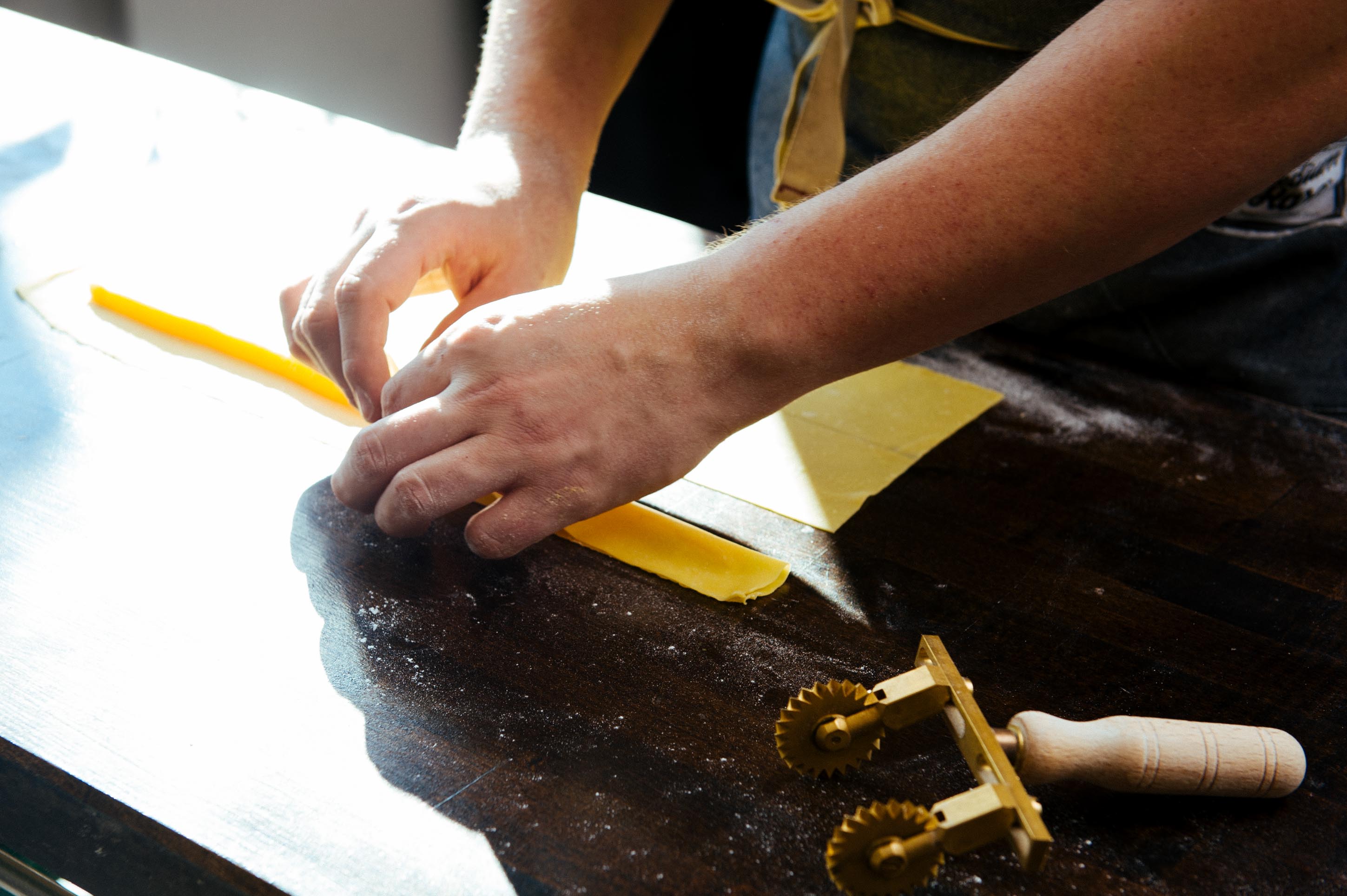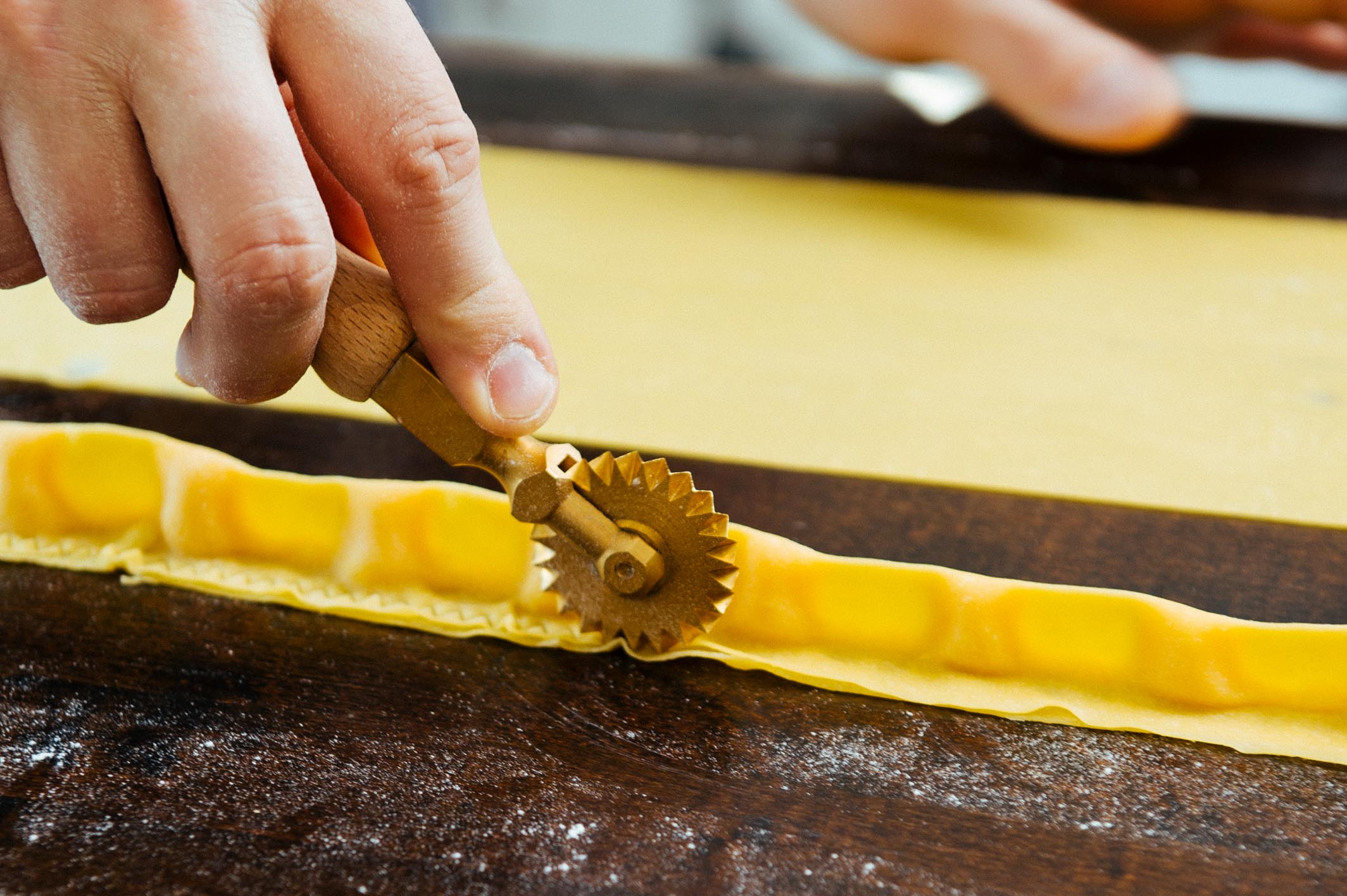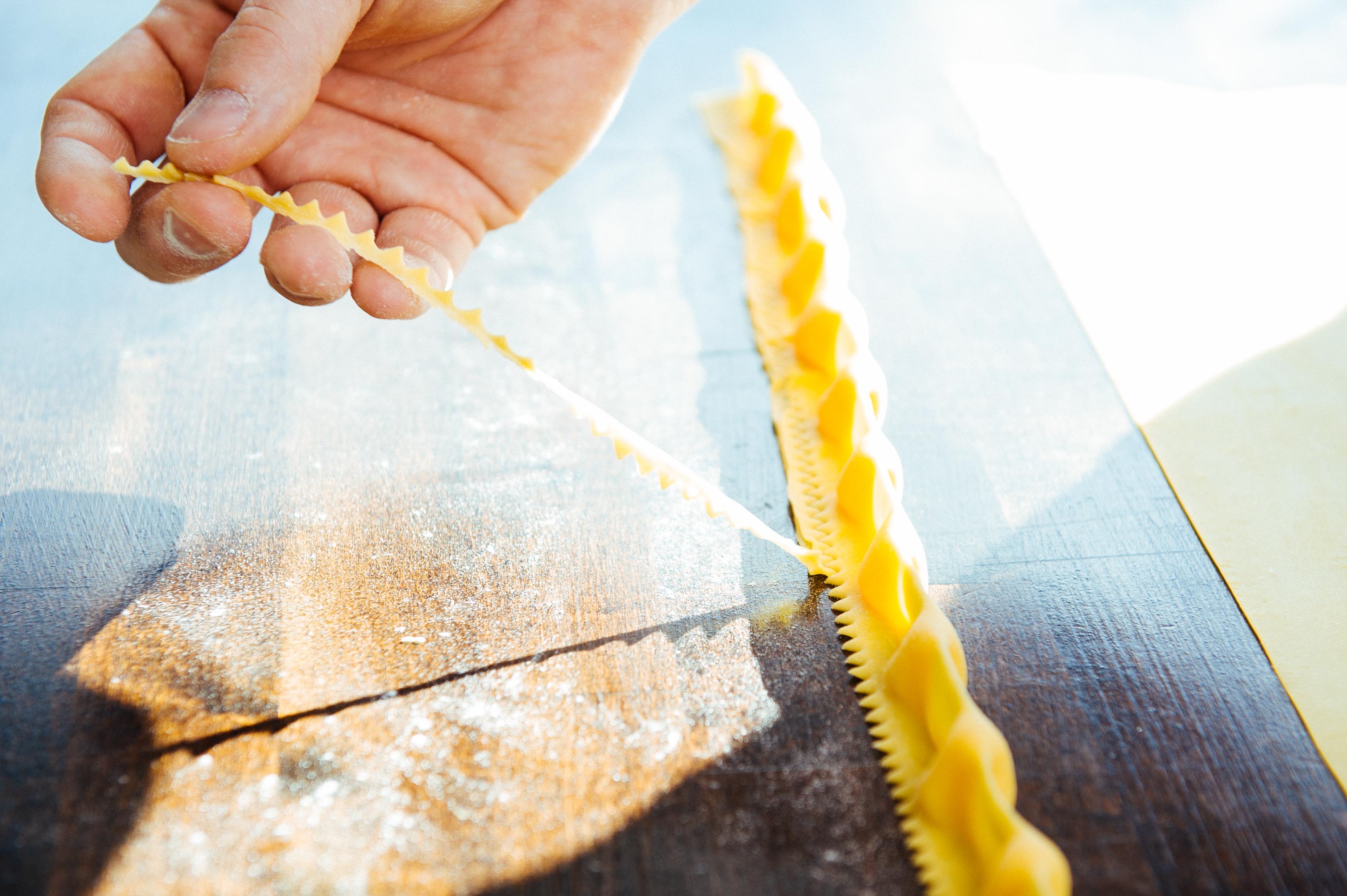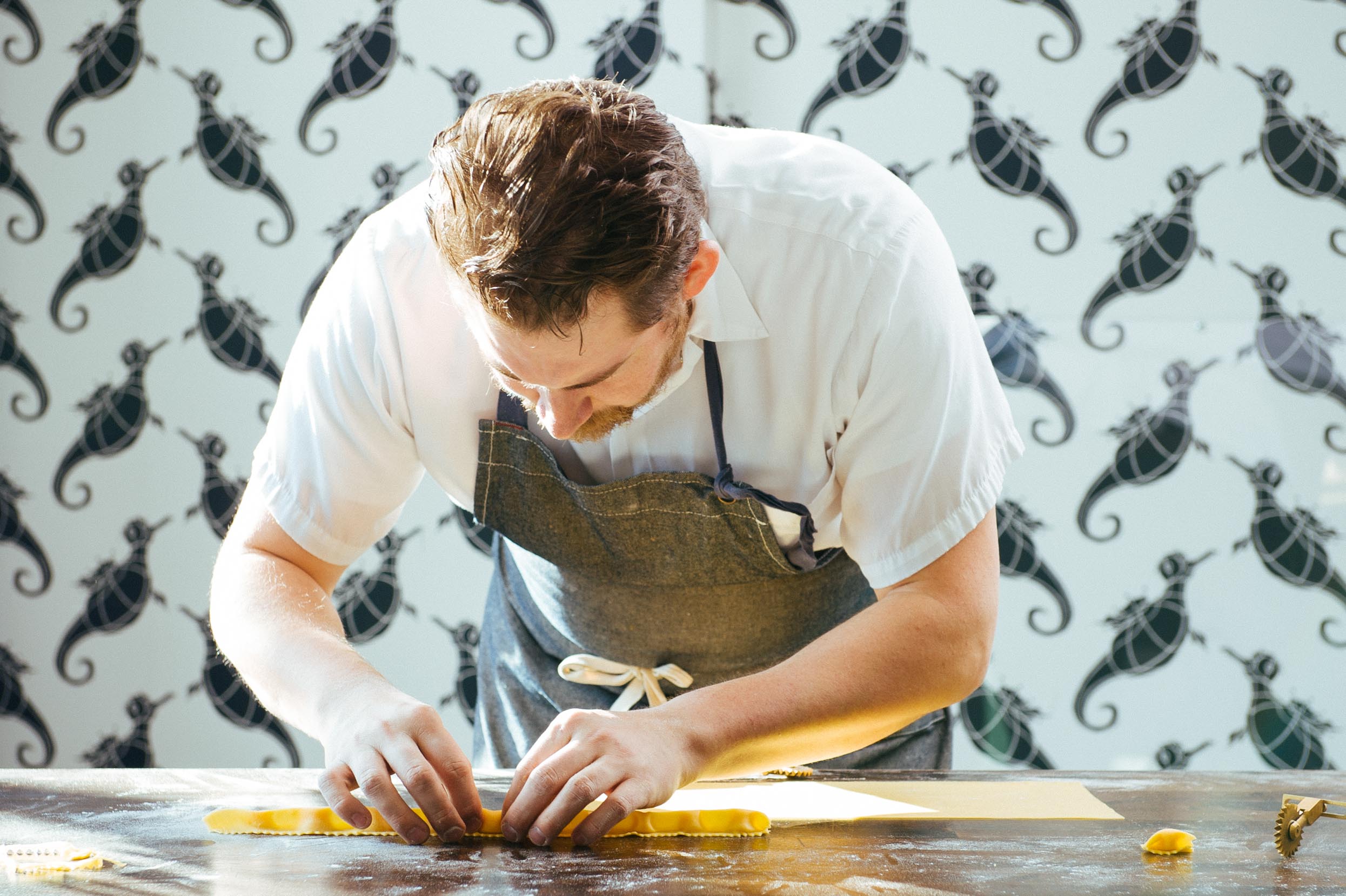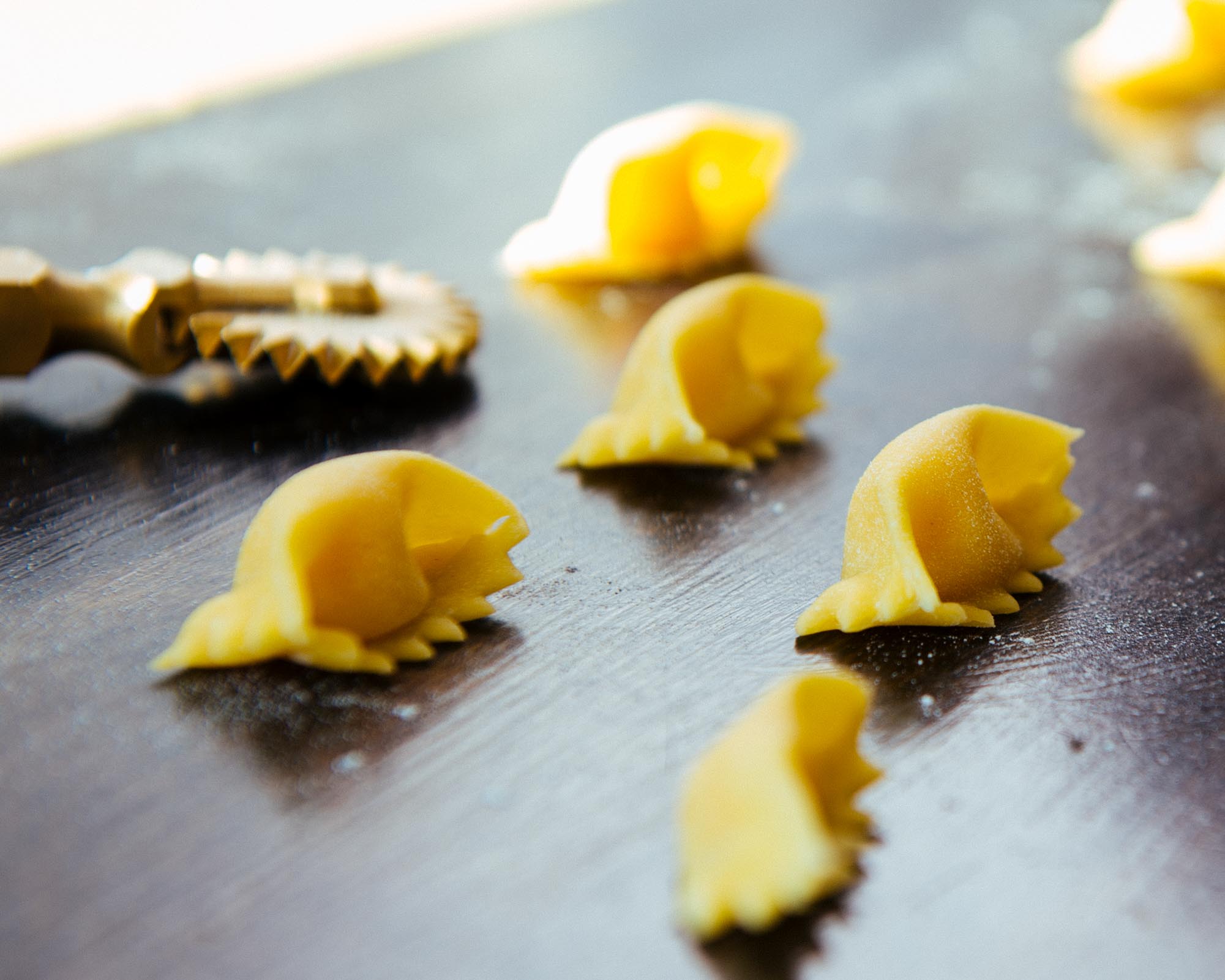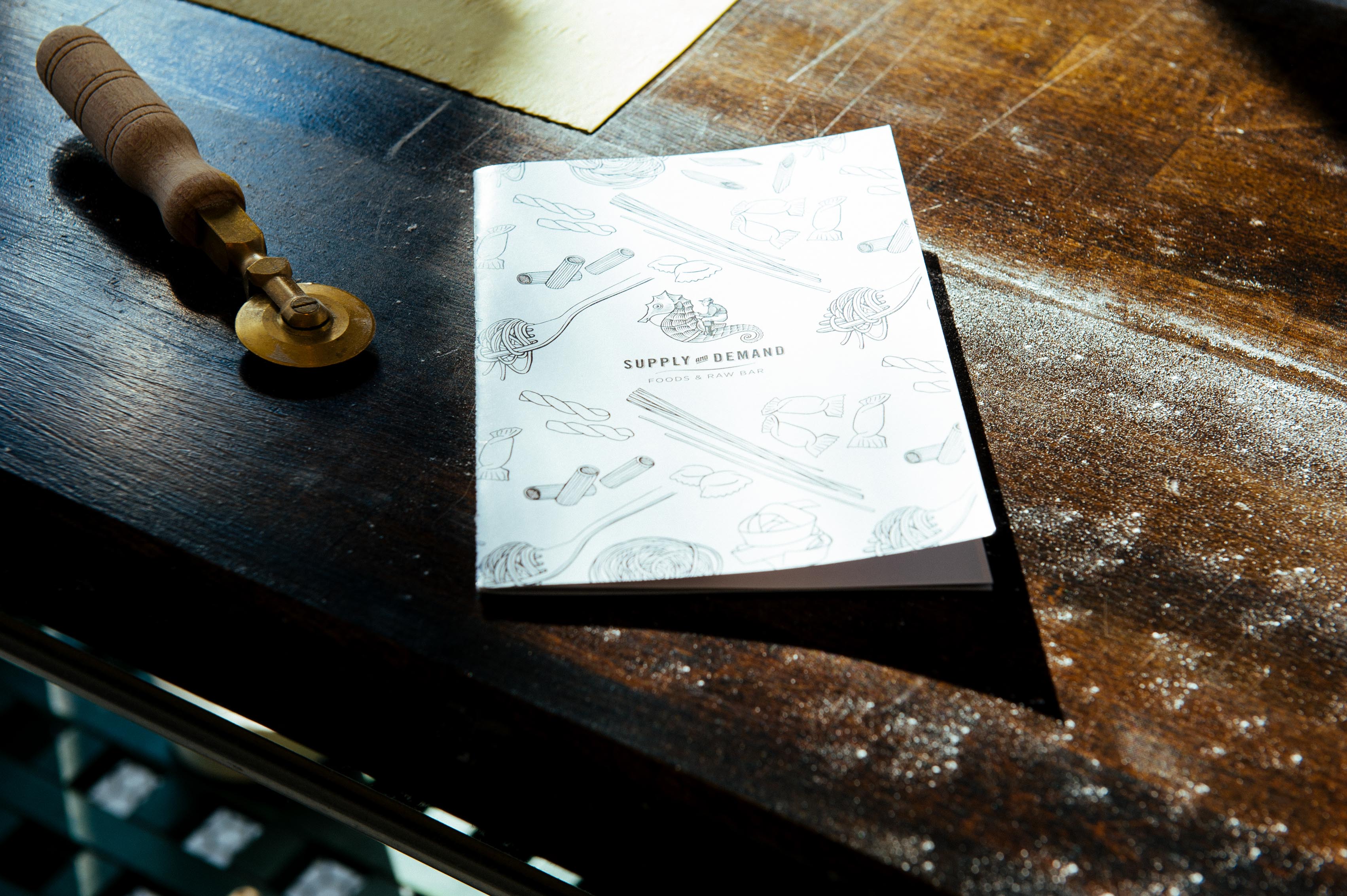 After our class, we return to the dining room to enjoy the pasta we've made, in a three course, family-style meal, accompanied by wine pairings selected exclusively by Emma.
For available dates, send us an email to info@supplyanddemandfoods.ca.
We can accommodate most other dates with already complete groups of six.
Please note the pasta class menu is a set family style menu, and as such we are unable to accommodate allergies to gluten and dairy.  Please let us know if there are any other allergies/restrictions ahead of time and we will do our best to accommodate.